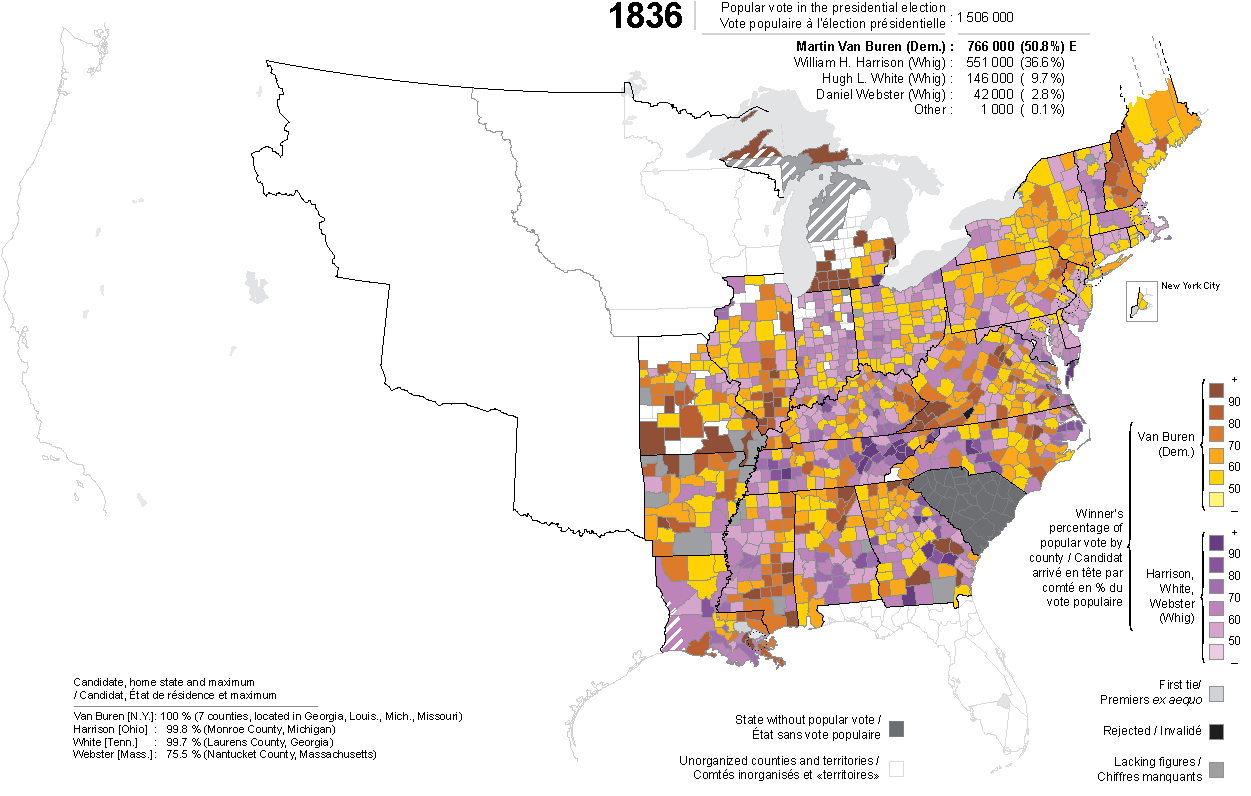 In 1836, there were three whig candidates to the presidency, strictly complementary:
- Daniel Webster in MASSACHUSETTS
- Hugh White in ALABAMA, ARKANSAS, GEORGIA, LOUISIANA, MISSISSIPPI, MISSOURI, NORTH CAROLINA, TENNESSEE and VIRGINIA
- William Harrison in all other states.
In Virginia, for reasons of clarity and overall coherence, the Independent Cities are combined with the counties from which they arise.
---
See the french version (comment and notes in french but identical map).


Get these county results in (excel 2007) or in , for 15 euros.